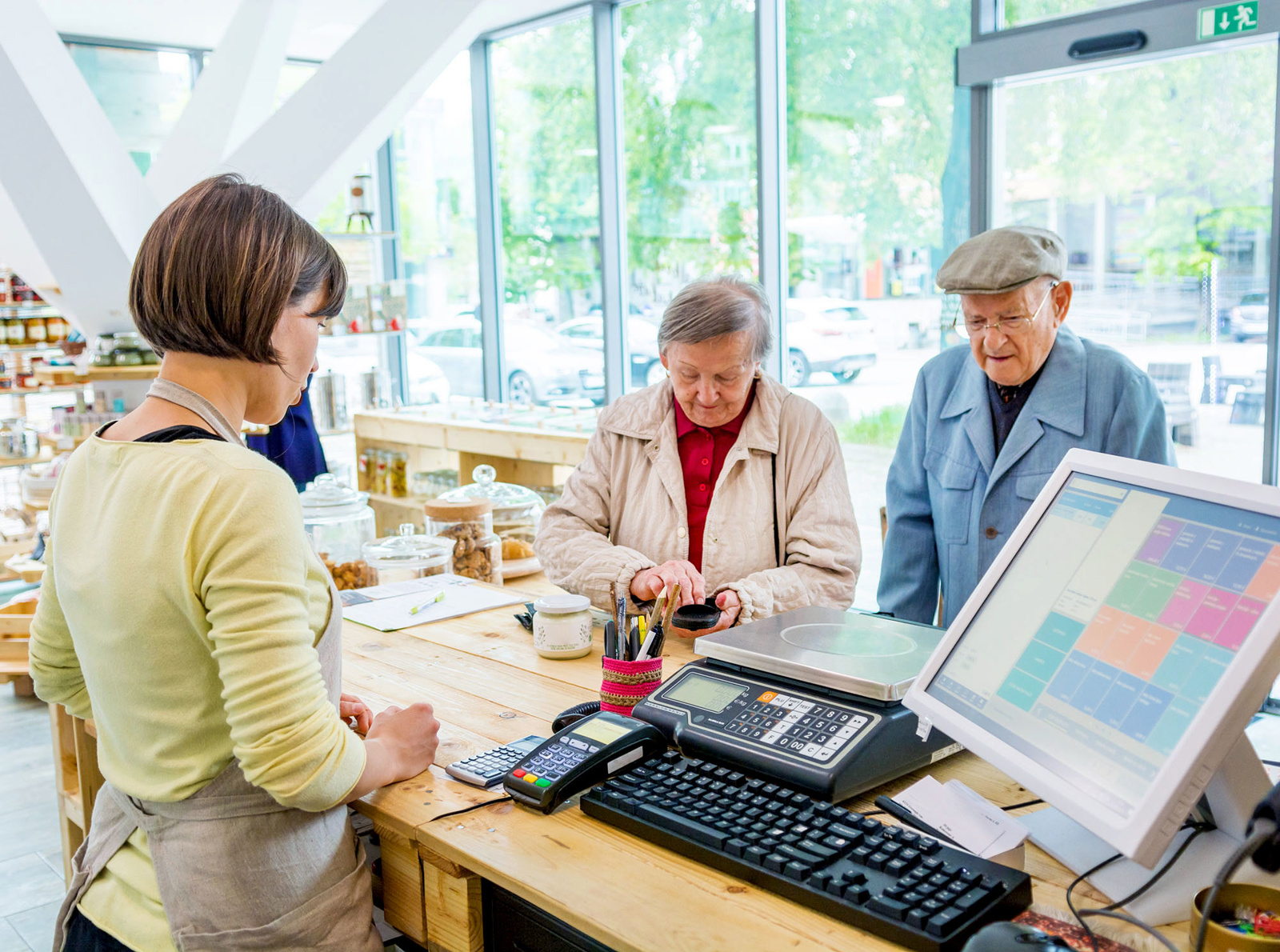 An accessible payment system for everyone
Paying should be easy for everyone. In cash, by card or otherwise. However, this is not self-evident. Large groups of people, including some of the elderly, low-literate people, and people who are deaf, blind or otherwise physically challenged, experience problems with this. It is important that they, too, should be able to manage their own bank affairs and make payments independently. And that they can do so using the payment methods of their own choice. What does DNB do to make this possible?
Why paying and banking is not getting easier for everyone
We are increasingly paying in various digital ways, using debit cards or smartphones. And increasingly often, these payments are contactless. In online shops, we pay for our purchases digitally. Nowadays, we also pay digitally for most of our purchases in physical shops, bars and restaurants. In 2019, just 32% of all payments were made in cash. By the last quarter of 2020 this percentage had dropped to just over 20%, a trend that was accelerated by the coronavirus crisis. For most people, the increase in digital payments is a positive development. But there are also groups who prefer to pay in cash, or who could do with a little help to deal with all these digital changes. Paying and banking is getting more difficult for them now that more and more bank branches and ATMs are closing. This jeopardises their independence.
What does DNB do to ensure an inclusive payment system?
We want to ensure that everyone can continue to participate in today's payment system. That is why we are making agreements with banks, retailers and civil society organisations in the National Forum on the Payment System. For instance, about how the blind and visually impaired should be taken into account when designing new ATMs. We investigate the option of setting up neighbourhood service desks for digital support, and we discuss how we can keep cash accessible and available in an increasingly digital society, also in the longer term.
Read more about the National Forum on the Payment System (NFPS)
DNB uses cookies
We use cookies to optimise the user-friendliness of our website. 
Read more about the cookies we use and the data they collect in our cookie notice.