DNB and Prins Bernhard Cultuurfonds: new fund for historical links to slavery
De Nederlandsche Bank (DNB), together with the Prins Bernhard Cultuurfonds (Culture Fund), is setting up a special fund to help address the impact of nineteenth-century transatlantic slavery. A century and a half after abolition, the descendants of enslaved people continue to feel the effects of transatlantic slavery in their lives to this very day in Curaçao, Sint Maarten, Aruba, Bonaire, Sint Eustatius and Saba, and in Suriname and the Netherlands.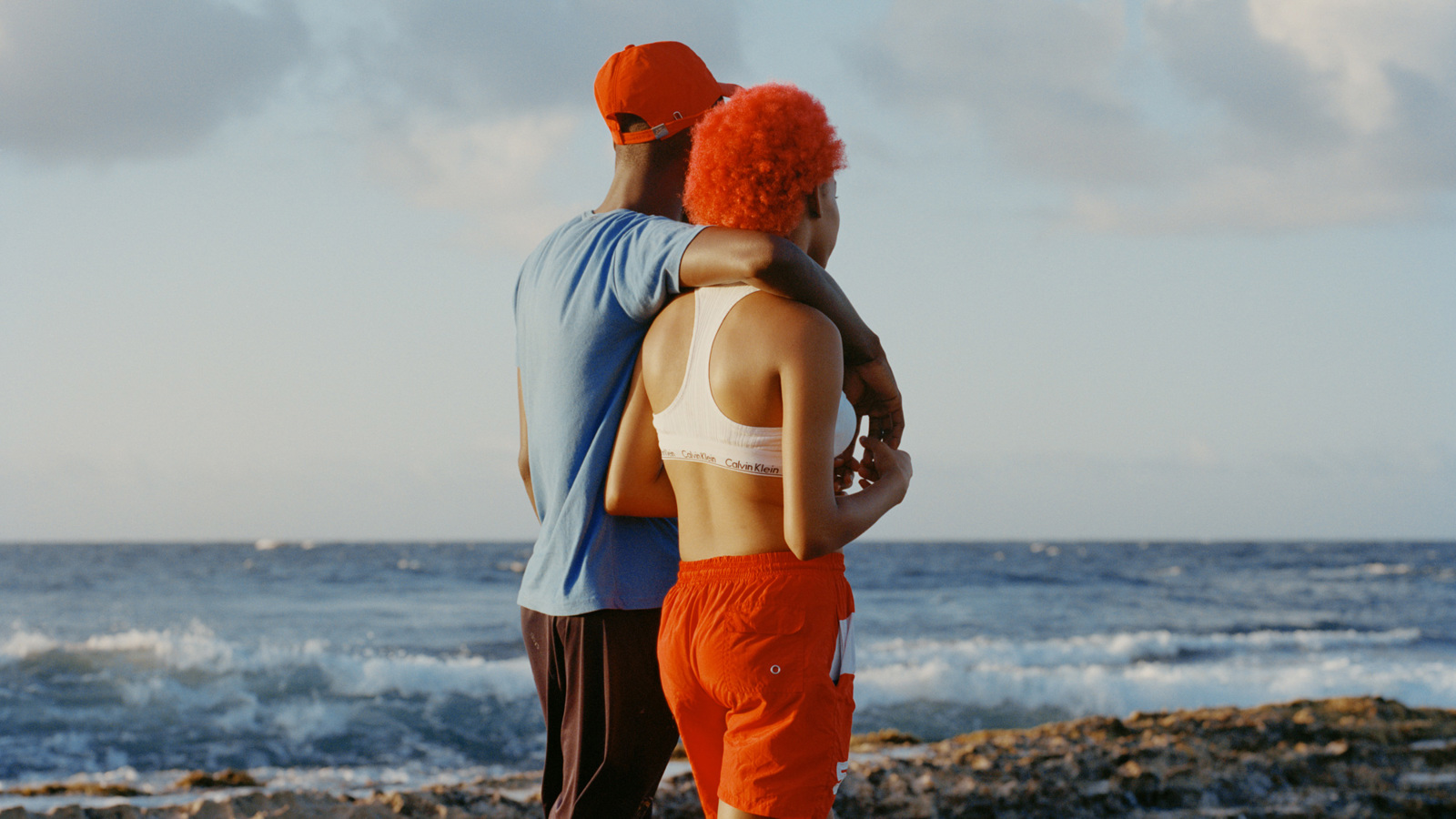 © Gilleam Trapenberg, Kant'i laman Nº 3 (2022), Aan het water Nº 3 (2022)
DNB is also providing one-off contributions to large-scale projects. This step follows on from DNB President Klaas Knot's apologies last July for our involvement in transatlantic slavery in the nineteenth century.
Multi-year cooperation with Culture Fund
DNB and the Culture Fund will work closely together on the DNB Fund, which will be in operation for the next ten years. The Culture Fund has been active in the Caribbean, Suriname and the Netherlands for decades, supporting initiatives that contribute to coming to terms with the colonial past and building an inclusive future. The Culture Fund also has a long tradition of managing named funds on behalf of individuals, organisations and other groups.
The DNB Fund will distribute a total of €5 million over the next decade. This is a "named fund", created especially for DNB, enabling us to make use of the knowledge, expertise and experience of the Culture Fund and the Prins Bernhard Cultuurfonds Caribisch Gebied  (Culture Fund for the Caribbean) to allocate financial resources to projects.
The DNB Fund focuses on smaller projects with a local character, initiated by foundations, civic groups, individuals or others. The projects have the potential to contribute to improving the living conditions of descendants of enslaved people who face disadvantages due to transatlantic slavery. Local representatives will be involved in the decision-making process and the Culture Fund will provide them with assistance in submitting a proposal if required.
The aim is to open the DNB Fund before summer starts on the Cultuurfonds website. Applications will be reviewed starting in September, after which funding will be allocated.
See the DNB website for more information. 
First round of one-off contributions announced
In addition, we have allocated €5 million for a limited number of larger projects as a one-off contribution. In the first round of allocations, we are making one-off contributions to the future National Slavery Museum in Amsterdam, the Elisabeth Samson House in Suriname and the Tula Museum in Curaçao.
These are projects with a broad societal impact and an educational character, aimed at raising awareness about the legacy of slavery (acknowledging and coming to terms with the history of slavery) and preserving historical heritage.
Sint Maarten, Aruba, Bonaire, Sint Eustatius and Saba will follow in a second round of one-off contributions, and we aim to allocate this funding later in 2023.
Since issuing our apology on Keti Koti, we have spoken extensively with descendants of enslaved people, civil society and civic organisations, academics and policymakers. Those discussions focused on what is needed to raise awareness about the legacy of slavery and what we can do to help reduce the repercussions of slavery in the lives of descendants today.
Steps in our own organisation
We have also recently taken steps within our own organisation. For instance, we have appointed a Chief of Diversity & Inclusion and set targets to increase cultural diversity in our management. When we return to our renovated headquarters building in Amsterdam, we will illustrate the history of slavery in a prominent place there that does justice to those involved and encourages dialogue. 
For more information, Farley Asruf : M.F.Asruf@dnb.nl, tel. 06 – 4413 5053 and Bouke Bergsma: bouke.bergsma@dnb.nl, tel. 06 - 5325 8400.
Discover related articles
DNB uses cookies
We use cookies to optimise the user-friendliness of our website. 
Read more about the cookies we use and the data they collect in our cookie notice.